382MX Works hard to find sponsors and coaching to help our top riders reach their full potential.
The AMCA who facilitate the Championship and assist in travelling expenses and supporting the team.

For the 2018 season we are pleased to announce 'UK Carpbaits' as the principle sponsor of the team. They are providing financial support for travelling expenses for each member.

Westermans International are again providing huge support in addition to the sponsorship of the main British Championship

1st MX are sponsoring our coaching program to help our IMBA team compete at the highest level.

The team for the 2018 campaign are picked from the 2017 BWMA/AMCA British Womens Motocross Championship
2017 British Champion Bethany Farmer will not be competing as she is moving up to the World Championships and 4th place finisher Millie King has retired through injury.

Two wild cards for this year are allowed Chelsea Gowland who was leading the BWMA Championship before injury at the British IMBA round where she finished the highest Brit girl ever with 3rd place and Georgia Ithell, a seasoned IMBA rider who couldn't complete the BWMA season due to holiday commitments following the late announcement of our championship dates. Her father Jack is the team captain. For 2019 there will only be one wild card.

All team members must compete in every BWMA round in the 2018 season unless injured. Any rider racing another event instead of the Championship will be taken off the team and forefit their position for the following year unless cleared by the BWMA. Only BWMA Championship riders can compete in IMBA events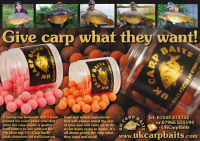 UK Carp Baits

Principle sponsor of the British Womens IMBA Motocross Team, UK Carp Baits are providing funds to help with the travelling expenses for the team to get to Eurrope

Westermans International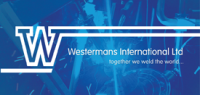 Westermans Internationl are principle sponsor of the British Championships but also have provided additional funding to help support the IMBA Team as well as Coaching for all members of 382MX

1st MX Ltd


One of the biggest motocross companies in the UK 1stMX are providing funds to help support the British Womens IMBA team to help with travelling expenses.