Serious about your racing? Join the 382MX Racer Development Program
The 382MX Racer Development program is designed to support our structure to help the BWMA to produce Britains first Womens World Champion.

Open only to BWMA registered Championship riders you can join the program for a one off £20 fee to help cover administration costs.

COACHING

In return you get at least 3 free coaching sessions with British Mens Championship and European Championship rider Josh Spinks, (only normal track fee to pay, approx £30)

Saving of up to £200 over the season

Monthly Race Day Service Pack
You also get your months supply of service and performance items at cost.

Pack consists of:

1 Litre BelRay Engine oil/2 stroke oil

1 x Oil Filter

1 x 400ml BelRay Chain cleaner

1 x 400ml BelRay Blutac chain Lube

1 x 400ml BelRay Airfilter cleaner

1 x 400ml BelRay Airfilter oil

1 x 400ml BelRay Detailer

1 x 1 litre DuckSmart Bike Cleaner

RRP £75.15 - 382MX RD price £55.00 inc. p&p

Save over £200 over the season

.
Our mission is to create a structure where you have easy access to everything you need to reach your full potential while making your racing as affordable as possible and help to raise your profile and maximise your opportunities.
382MX Racer Development program brought together a team of sponsors to help fund the travelling expenses of Great Britain British Womens IMBA Motocross Team. Thanks to all of them.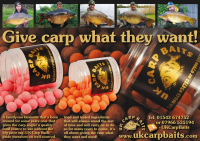 UK Carp Baits

Principle sponsor of the British Womens IMBA Motocross Team, UK Carp Baits are providing funds to help with the travelling expenses for the team to get to Eurrope

Westermans International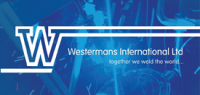 Westermans Internationl are principle sponsor of the British Championships but also have provided additional funding to help support the IMBA Team as well as Coaching for all members of 382MX

1st MX Ltd


One of the biggest motocross companies in the UK 1stMX are providing funds to help support the British Womens IMBA team to help with travelling expenses.